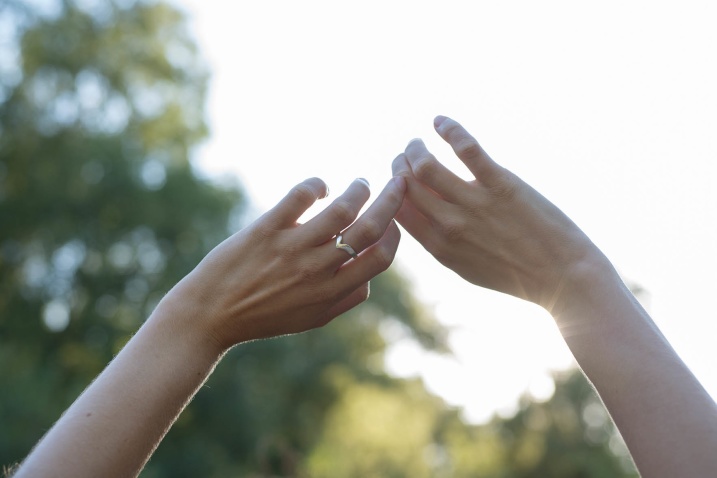 I am collecting impactful videos from people who have been central to my own transformation. My hope is that you will find information, inspiration, motivation and be enthused by these videos and find a deep connection with the ones that resonate with you at this time. Enjoy!
Brene Brown - The Power of vulnerability
I cannot begin to tell you (in words) how much Brene's work has meant for me. Not only in my own understanding of myself anf helping clients, but for my overall understanding of humanity. Brene goes deep, there is no pretend. Her way of doing it with stories from her own life, vulnerability, boundaries and knowledge and years of experience blow me away. I am thankful to be on this planet at the same time as Brene. I am thankful that she didn't give up or hold back. That she took to that TED stage and that we all got to know about it.
Wayne Dyer - 5 Lessons to live by
The beautiful wisdom of Wayne Dyer lives on. I have listened to his teachings countless hours and well as listening to his audio books. Deep truths, gently unveiled gives you an opportunity to listen, think and take it in.
Lisa Nichols - Step into your life purpose
Lisa's energy and enthusiasm is second to none. It is difficult not to be enthused when she speaks and shares her story, exprerience and knowledge. Let yourself be inspired and motivated, while you are having a whole lot of fun.
Marisa Peer - The biggest disease affecting humanity "I'm not enough"
Marisa talks about how most of us are held back by the feeling of 'not enough' and how this affects how we interact with the world and how, in many cases, we are treating ourselves less than worthy, numbing ourselves and creating a life where we are far from thriving.
Terri Cole - Setting personal and emotional boundaries
For me lovely Terri is the boundary queen. I came across her after a break-up and signed on for her real Love Revolution course - which was amazing. Follow Terri, do the exercises she suggests, explore yourself and you will create a transformation in your life.
Michael Singer - Free yourself from negative thoughts
To be honest, when a very wise friend of mine pointed me in the direction of Michael Singer some 2-3 years ago, I really did not like him - at all. But then I bought his book The Surrender Experiment, because 2019 was my year of surrender. I was blown away. I could hardly put the book down. Then I read The Untethered Soul and my life and the way I look at things changed.
Brene Brown - Shame, self-worth, empathy and living a courageous life
More from Brene. I've kind of had to hold myself back from not filling the page with 10 Brene videos. Want to live courageously, want to let go of shame - listen to this wonderful woman. It is worth it every single time.
Esther Perel - Sexual desire and successful relationships
Esther does not hold back when she talks about sexuality and relationships. I like her style of straight talking about a subject that is for many still taboo. Esther is very well known for her TED talk about infidelity. If you are interested in relationships and in understanding sexual desire - Esther is the person to go to.
Danielle La Porte - Love, service and living your truth
Oh, Danielle - the rock chick of spiritual transformation. Her soothing voice is simply the best. She has this inner wisdom and honesty that I truly connect with. There is a rawness and poetry to Danielle that really hits deep. She is one of my great ones and you can learn so much from her. If you haven't read her books 'White Hot Truth' I'd highlt recommend it. In audio - of course.
Joe Dispenza - Conversations of beliefs
I have not yet come up with the best words in how to describe Dr Joe. He marries science with, what he calls, the mystical. You want to transform your life, you are prepared to go deep and let go of old beliefs and ideas that are no longer working. Dr Joe is your guy. Check out his amazing meditations. Hard to digest for many but once you get there - wow!
Bruce Lipton - Biology of belief
Bruce's book The Biology of Belief has been a central part in my own tranformational journey. It opened me up for the possibility that a life without allergies was possible. I allowed myself to open up and play with that thought. This led me to some RTT sessions to work on the allegies I experienced with dogs, cats and horses. Which in turn led us to do the unthinkable - get a dog. After 40 years of allergies - wow! Andit all started with believing that a change was possible.
Louise Hay - Interview
I resisted Louise Hay's Mirror Work for years. I always thought - Pah I have done so much transformation work I don't need it. It was the only technique that I recommended to my clients without having tried it out for myself. And then crisis hit and my self-doubt and self-loathing grew. I began my Mirror Work journey and I have never looked back. I started appreciating myself, my body, my life-experience on a whole new level. You want to love yourself and your body more - do Mirror Work.
Liz Gilbert on Super Soul Conversations
The audiobook that I have listened to most times, often in the middle of the night, is Liz' 'Eat, Pray, Love'. Liz is such a free spirit. So prepared to share of herself, her struggles and her wins. I feel that she refuses to compromise for anyone - the journey there has not been easy. 'Big Magic' is a fantastic book about creativity - and I would say it is a book for everyone. Especially for those who every doubted their own creativity or the value of their own creative output.

Glennon Doyle - Embracing your messy, beautiful life
When I read Glennon's book Love Warrior I was deeply touched by her journey, the pain, the desperate attempts to numb the pain that shattered her sence of self. What, for me, became central of the story was how there wasn't one particular event that led to her self-destructive behaviour, there wasn't one Big Trauma that set the course. Many of us will recorgnise the thoughts Glennon had about herself and it raises the question of - how do we numb ourselves, instead of facing and sitting with the pain. I also have great respect for the community and charity work Glennon does.
Music can inspire us, motivate us, lift us up, get us going. Music can wake memories and take us back to a time and place long gone. In QLT (Quantum Life Technique) music plays a part in creating your future memories. Transporting you to the vision of your future in seconds. What songs could be on your playlist that inspire you to live your best life? Here are some of my favourites.