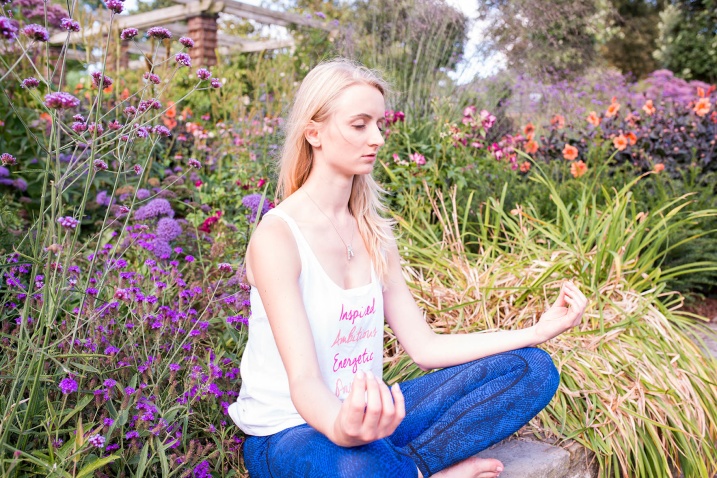 Here's a video with Dr Peta Stapleton talking about EFT (Emotional Freedom Techniques) and the Meta Analysis that have been done for using EFT for PTSD, Depression and Anxiety. The techniques used in EFT are often the same or similar to Mindful Tapping. I love how Dr Stapleton highlights the scientific research done as well as the meta analysis on those research studies on the benefit of tapping and other techniques that we use in Mindful Tapping.
Mindful Tapping - trying it out session

This is a chance for you to try this technique out and see what kind of release and insights it can bring you. I offer a one off session only once. Most clients go on to book a series of three (A journey to wellness) as described in the right hand column.

1 x 75 minute session

Ready to give this wonderful, effective method a try? Let's talk.
Mindful Tapping - a journey to wellness

With this wonderful method we (literary) tap into your cellular memory and release anything which is causing you emotional, mental or physical pain. After the fist session you will feel a deep sense of letting go, a weight of your shoulders, and in the consequent sessions we work on releasing more. I highly recommend this method highly for stress, overthinking (mind simply won't stop), compulsive behaviour, anxiety, trauma with a big or small t and sadness. Or if you are Stuck and cannot get unstuck.

3 x 75 minute sessions

Wan't to explore if this is the right route for you at this time? Give me a call.
In my own words I would explain Mindful Tapping as a technique that is so powerful due to it's incredible gentleness. There is no need to analyse that which has happened and has lead to the current day challenges. The methods included in the MT technique work with the body, mindfulness and following a feeling, allowing it to be released. If you want to release something within you that is stuck - whatever that may be - this is a beautiful way to do it. That is not to say that the journey will be easy and painless - transformation rarely is. But it is always worth it.
the surface issues that hide trauma
When Dr. Vincent Felitti and his team released their findings from the ACE study it was quite clear how many surface issues such as obesity, addiction and physical ailments had their origin in childhood trauma. Now, it is important to note that when we talk about trauma it is not always extreeme trauma, or as I put in trauma with a big T. Sometimes trauma is an event or series of events that for a child are significant and leave a damaging mark. We do not always remember the trauma we have been subjected to. Sometimes we have an incling that something happened but we don't know what. Sometimes we know exactly what happened but we are not linking it to our current day challenges. While Dr. Felitti talks about, at the end of this video, a need for a parental awareness and educational effort via story telling, as a preventative method increasigly stop the cycle of trauma and therewith the consequences of it, I of course approach the healing of the trauma from the other side - when the damage is done and an individual is in need of help. Mindful Tapping is one of those somatic methods, that incorporates energy medicine, that helps heal that trauma without the need of reliving it with words.